As a brand under Stanley Black & Decker, DEWALT is committed to understanding how users operate in real-world environments and providing complete job site and landscaping solutions. By incorporating the latest technology and industry advancements,
DEWALT is leading the charge in transforming tomorrow's job site and advancing outdoor equipment development. Their products are renowned for their durability, and DEWALT is proud to stand behind their promise of being "GUARANTEED TOUGH®." Visit www.dewalt.com to learn more about their impressive product line.
DEWALT 10 Gallon Dust Extractor
Discover the Game-Changing Power of Dewalt 10-Gallon Dust Extractor for a Cleaner Work Environment.
The DWV015, a 10-gallon dust extractor, features automatic filter cleaning and is designed to comply with current OSHA dust containment regulations. Its powerful motor and hose design contribute to its excellent performance. For added protection against releasing harmful dust into the work environment, consider pairing this dust extractor with fleece vacuum bags and a 99.97% HEPA filter.
The 10 Gallon Dust Extractor can be used with the optional Storage Rack (DWV016TSRK, sold separately) for convenience. This enables the extractor to interlock with TSTAK® and TOUGHSYSTEM® Storage solutions. With the Storage Rack, users can transport tools and the dust extractor in one go, eliminating the need for multiple trips and providing mobility in real job site conditions.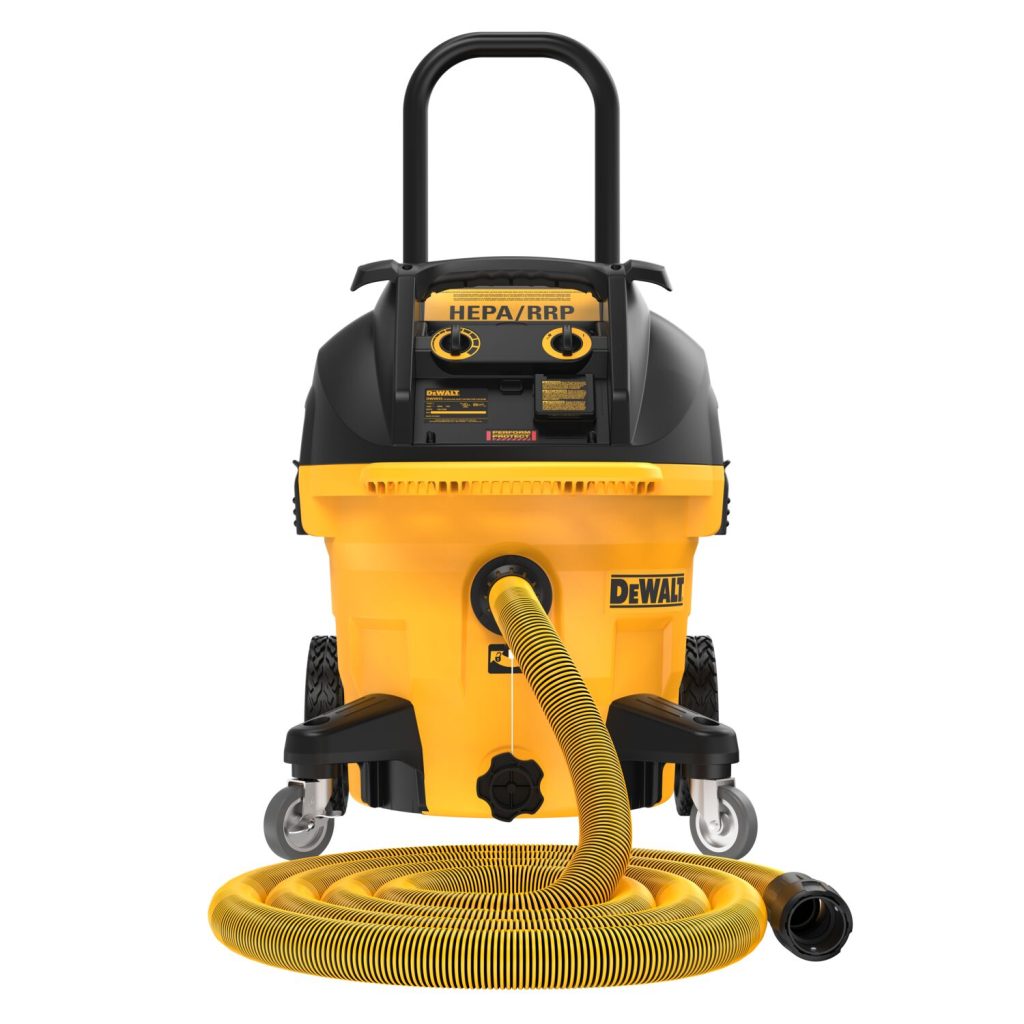 Starting from March 2023, the 10 Gallon Dust Extractor and Storage Rack will be available for purchase.