Dewalt has released the DWXAF101, a new suspended air filtration system to remove dust and particulate matter produced during woodworking tasks. The device boasts a 2-stage filter design, an IR remote with speed selection and timer capabilities, and a built-in air quality sensor for automatic operation.
The primary filter is described as having medium efficiency, capturing over 40% of particles as small as 0.3µm.
The secondary filter, a high-efficiency H11 HEPA filter, is capable of capturing over 95% of particles as small as 0.3µm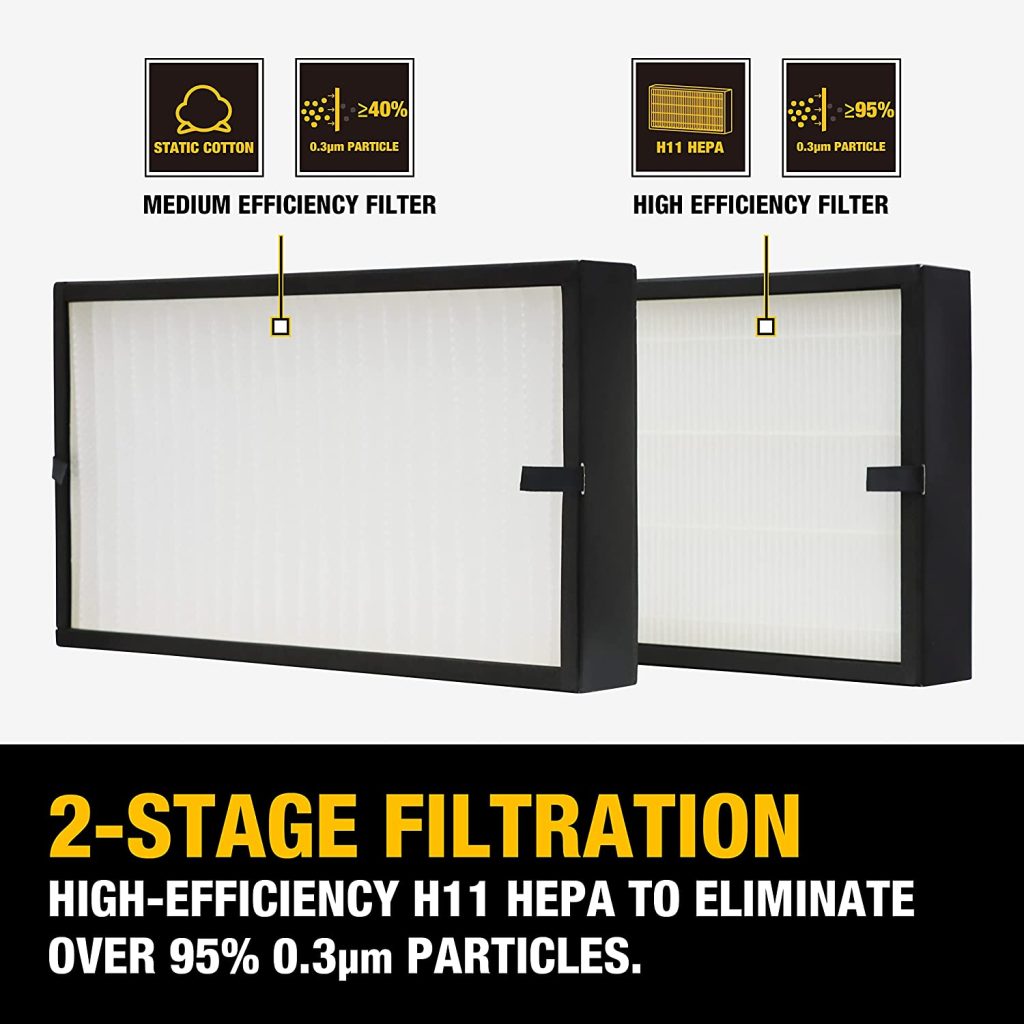 In addition, the device is equipped with a folding handle for easier portability, which is useful for those who prefer to place the filter on a workbench or shelf.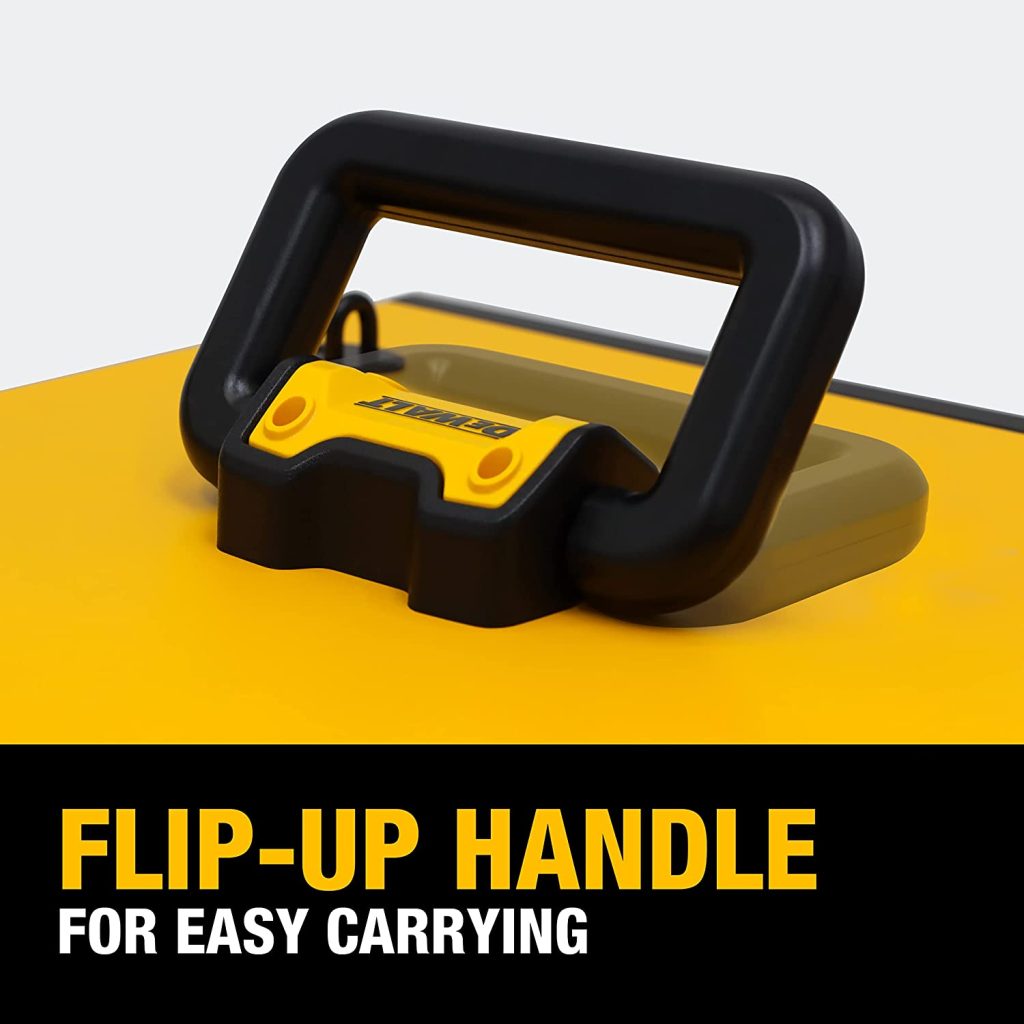 The air filter is supplied with chains and screw hooks for mounting on a ceiling.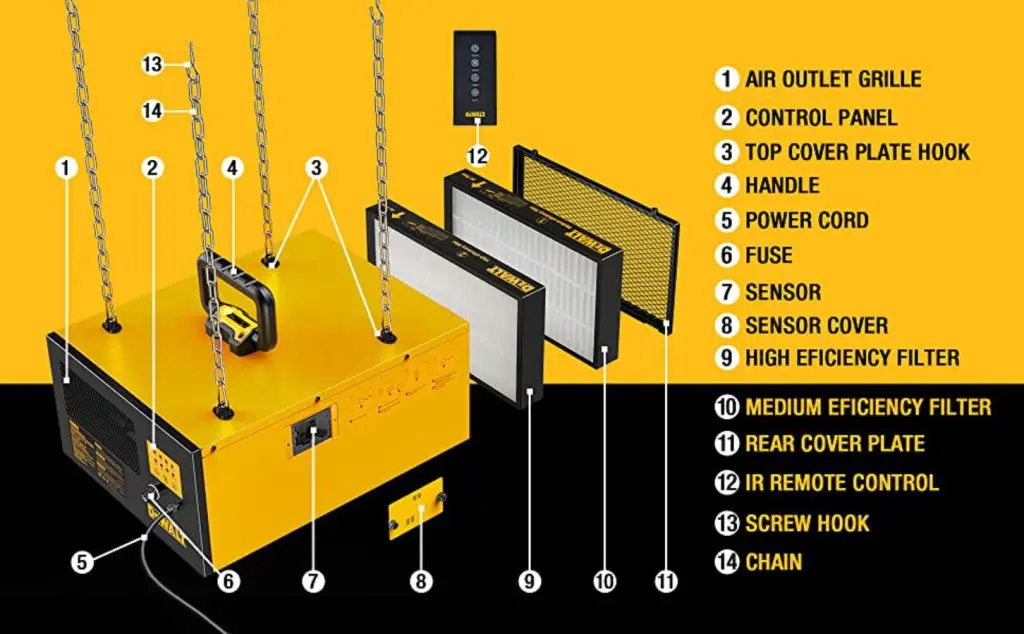 Specification:
| | |
| --- | --- |
| Airflow cubic meters per Hour | 200/350/400 |
| Rated Power | 105 watt |
| Power Cord Length | 6.6 ft |
| Noise Level (Max) | 64 dB |
| Dimensions | 20″ x 15.9″ x 10.2″ |
| Remote Control Distance (Max) | 16.4 ft |
| Weight | 20.9 lbs |
Price: $279