Have you ever wondered about the appearance of a Makita cordless power station and charger? The mystery has been solved as Makita recently unveiled the BAC01 power station, which boasts several impressive features.
The company provides "powerful AC power for anywhere" and includes two 1400W AC outlets. The product images depict the power station charging two XGT 40V Max batteries through a dual-port charger that is connected to a power outlet. Although it lacks built-in charging capabilities, it can support external AC battery chargers up to the maximum wattage of its power output.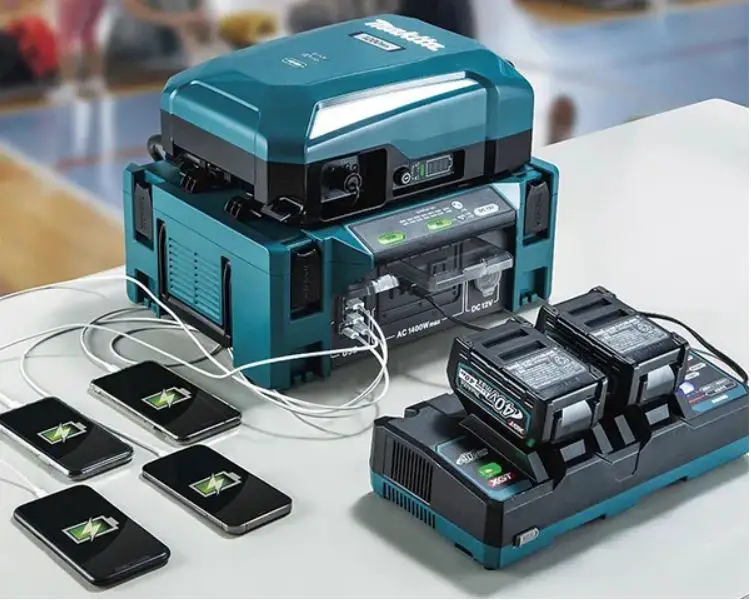 The device offers multiple USB outlets, including 2 USB-A ports (2.4A) and 2 USB-C ports (30w). It also features a DC 12V 10A output via a power socket that resembles the ones in cars.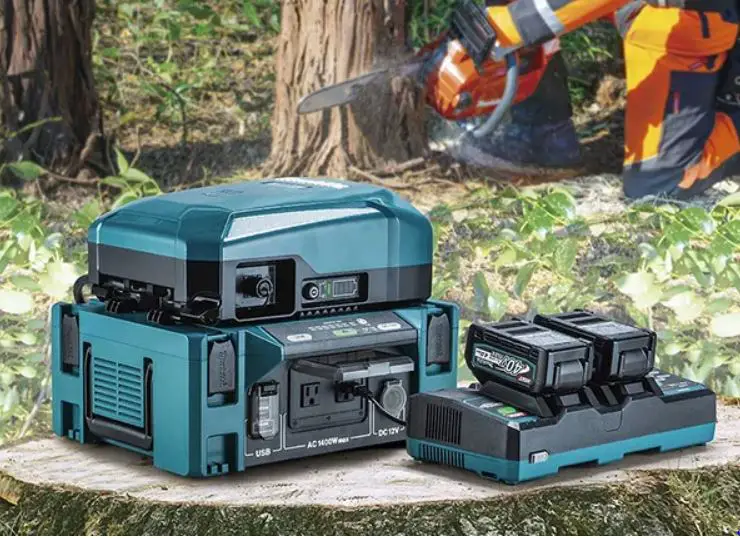 However, it's important to note that these electrical specifications were released for the Japanese version, which may only impact the AC outlets. AC output specifications could vary depending on regional model variations.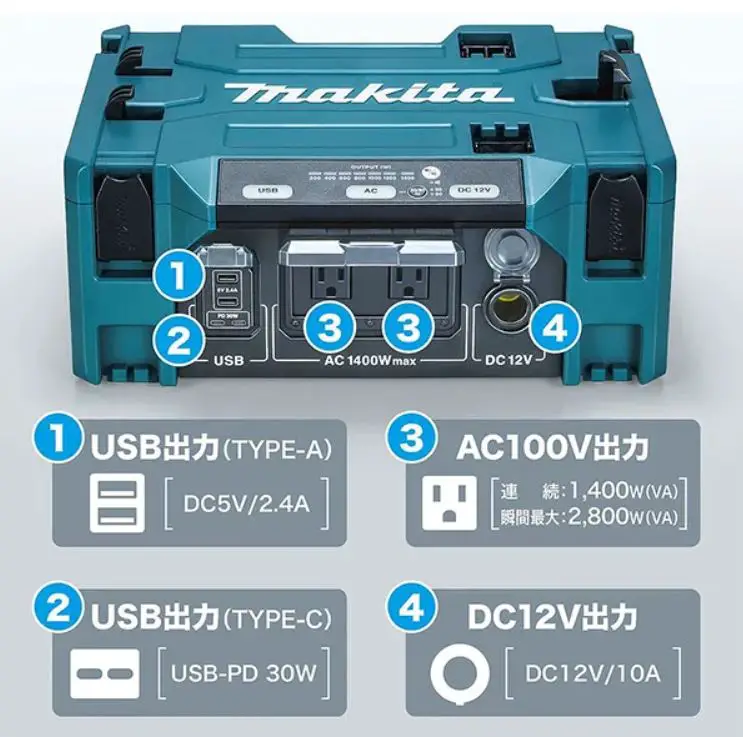 In addition, Makita states that the BAC01 can supply power to job sites and other locations where AC power may be scarce, particularly for site lighting purposes. Moreover, the BAC01 generates a pure sine wave AC output.
Alternatively, it can be utilized to recharge small batteries intended for outdoor power tools or cordless power tools. However, this scenario is better suited for the PDC1200 battery bank rather than the PDC01 battery holder.
The BAC01 is housed in a Makpac toolbox that is compatible with Festool Systainer, enabling it to function with Makita's other Makpac toolboxes and accessories. It is expected to work seamlessly with earlier generations and certain present Systainer items.