Adding stylish details and creative touches to woodworking projects can be easier with a router, but full-sized models can be heavy, expensive, and limited by power cords. However, HART has extended its 20V lineup to include a compact Cordless Trim Router that provides both competitive power and value.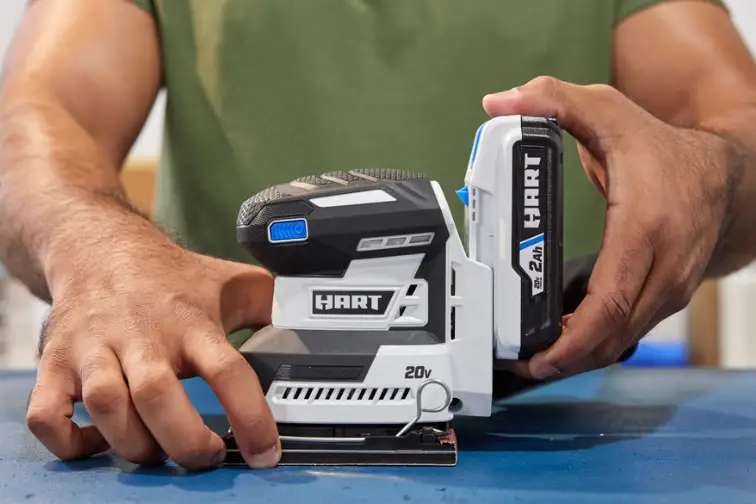 The HART 20V Cordless 1/4 Sheet Sander Kit is the perfect solution if you're searching for a powerful and user-friendly sander. This brand-new cordless sander is ideal for various sanding tasks and can achieve a maximum speed of 12,000 OPM. Attaching sandpaper is a breeze with the built-in paper clamp system, while the dust bag included helps keep the workspace clean.
Additionally, the onboard dust port is compatible with 1-1/4″ and 1-7/8″ hoses, making it easy to attach vacuums. The comfortable grip and pommel design ensure extended periods of use are not a problem, and it is compatible with all HART 20V batteries.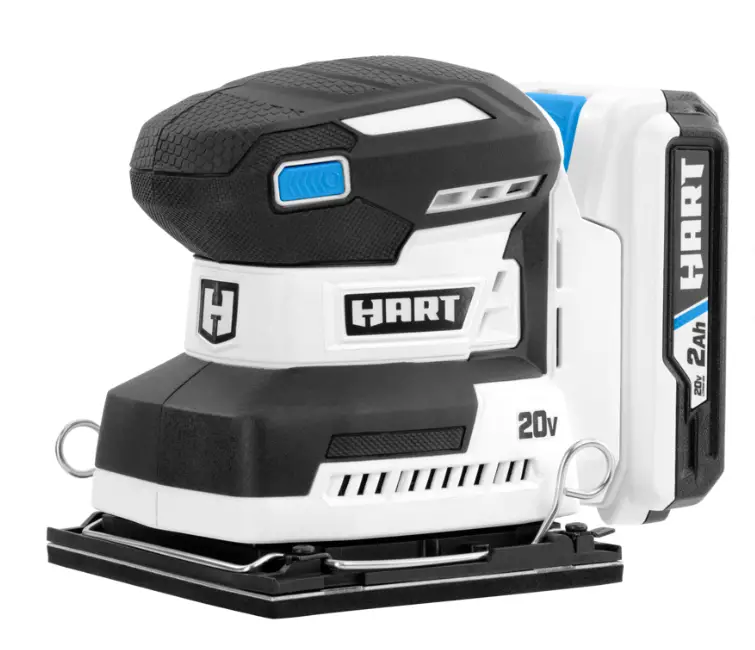 The width and shape of the cutout in the base of HART tools provide an excellent sightline to the bit and material, making it easier to perform intricate trim and dovetail work. This feature is useful for ensuring precision and accuracy in these detailed tasks.
It features an adjustable die-cast base with a removable dust port and a quick-release lever for easy tool-free removal. The base has a macro adjustment lever for making changes on the fly and a micro adjustment dial for fine-tuning the cutting depth within 1/64 inch.
The tool is compatible with all HART 20V batteries and includes an LED work light to improve visibility while working.
This router is available as a bare tool for $88 or as a kit for $119, which includes a single 2.0Ah battery and charger. Like all of HART's 20V tools, this router has a 3-year limited warranty.