The latest addition to Milwaukee Tool's line of groundbreaking lighting solutions is the M18™ Stand Area Light. With twelve high-performance LEDs and three distinct modes, this light offers up to 2800 lumens on high, 1300 lumens on medium, and 860 lumens on the low mode of Trueview™** high-definition lighting.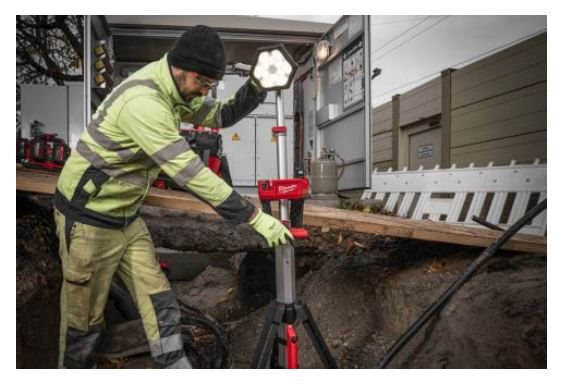 Designed to meet the dynamic demands of a worksite, the M18™ Stand Area Light boasts adaptable features. Its dual-position carry handles enable effortless one-handed transportation, while its weight is easily balanced when compressed.
The extendable mast extends from 3.6 ft to over 7.2 ft, illuminating work areas from above without casting shadows.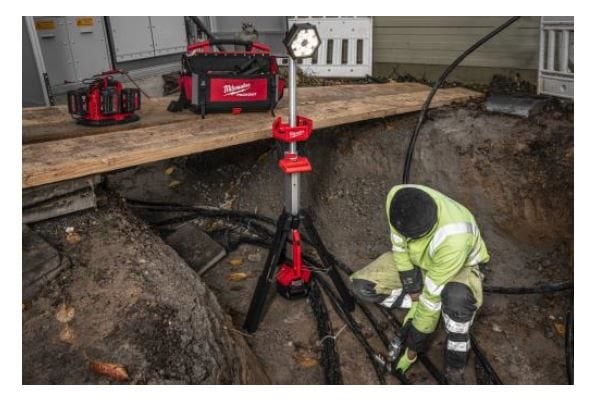 The M18™ Stand Area Light features an adjustable head that can be rotated 230° vertically and pivots 240° horizontally, providing users with the flexibility to illuminate the worksite effectively. It can operate for up to 4.5 hours on high mode, 8 hours on medium, and 13.5 hours on low mode using an M18™ 5.0Ah battery pack.
Engineered to withstand the toughest job site conditions, the M18™ Stand Area Light boasts an IP 54 rating for water and dust ingress and impact resistance. A protective guard secures the head and lens for storage or transport when collapsed. With a compact footprint and low center of gravity, the light provides increased stability, and its reinforced nylon legs are impact-resistant to ensure durability in harsh working environments.
** TRUEVIEW™ Technology: Advanced LED tech and optical design for consistent beam, optimized color temp, and true color representation, resulting in increased productivity.
Specification of M18™ Stand Area Light
Battery Type:
Lithium-ion
Battery System:
M18™
Bulb Type:
LED
Max Height:
7.2 ft (2.2 m)
Max Light Output
High: 2800
Medium: 1300
Low: 860
Max Run Time (M18 B5):
High: 4.5 hrs
Medium: 8 hrs
Low: 13.5 hrs
Weight with Battery Pack: (M18 B5)
16.76 lbs (7.6 kg)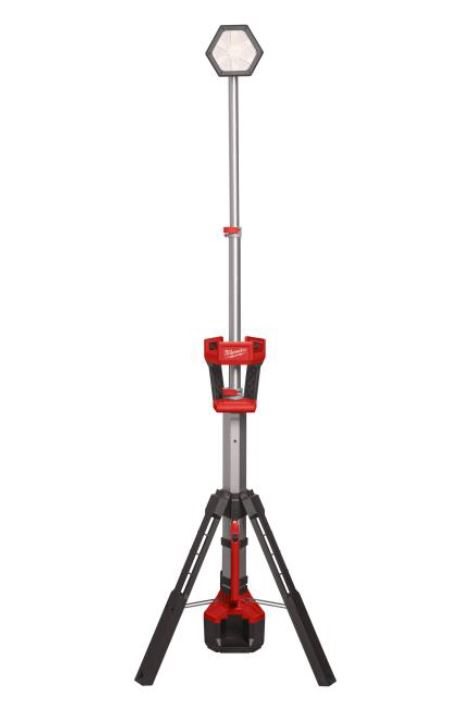 Kit Includes (M18 SAL2-502B): (1) M18™ Stand Area Light, (2) M18 B5 Battery Packs, (1) M12-18 FC Charger, (1) Tool Bag