MILWAUKEE® Tool drives cordless innovation in transportation and energy sectors, boosting productivity and safety and delivering pneumatic-level performance.
The M18 FUEL™ Lockbolt Tool with ONE-KEY™: A superior performance tool that replaces pneumatic solutions, providing greater portability and eliminating trip hazards. Its durable construction, with an all-metal gearcase, impact-resistant plastics, and rubber over-mold, is built to withstand harsh shop or assembly plant environments. The tool's ergonomic design is optimized for all-day use, ensuring maximum comfort.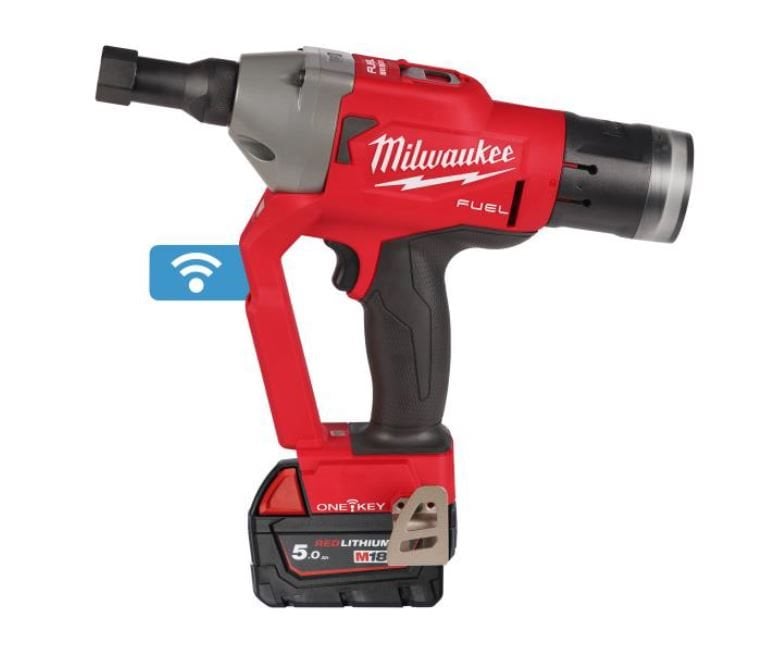 "The lockbolt tool can be paired with the appropriate adapter to install Magna-Grip®, C6L, C120L, Bobtail®, and Hucktainer® lockbolts."
The M18 FUEL™ Lockbolt Tool with ONE-KEY™: Unmatched performance as a complete replacement for pneumatic solutions without requiring compressors or hoses. Users can effortlessly tackle even the most challenging applications with a 20,000 N pulling force and a 30mm stroke length.
The new M18 FUEL™ Lockbolt Tool with ONEKEY™ is fully compatible with the entire M18™ products line.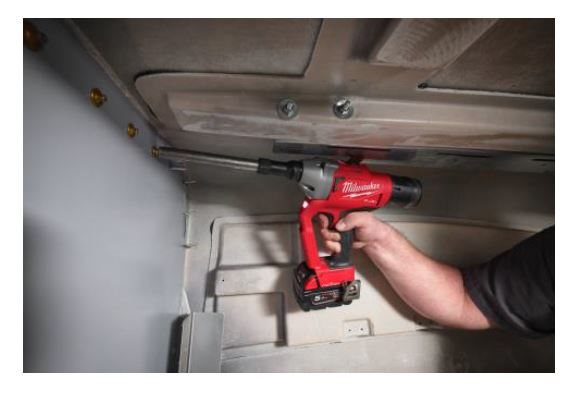 Specifications
M18 FUEL™ Lockbolt Tool with ONE-KEY™
• Battery type: Lithium-ion
• Battery system: M18™
• Stroke Length: 1.18 inch (30 mm)
• Vibration Level: 8.2 ft/s² ( 2.5 m/s²)
• Max Pulling Force: 4,496.05 lbf (20,000 N)
• Lockbolt Diameter Range: 0.182 in & 0.253 in (4.8 mm and 6.4 mm)
• Lockbolt Fastener Type: Bobtail®, C120L®, C6L®, Hucktainer® and Magna-Grip®
• Weight with Battery Pack: 5.5 lbs (2.5 Kg M18 B2)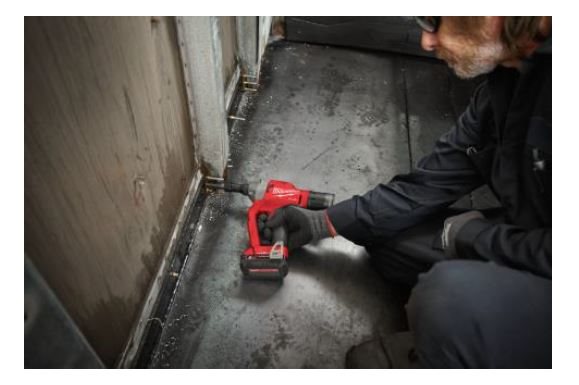 Kit Includes: (1) M18 FUEL™ Lockbolt Tool with ONEKEY ™, (2) M18 B5 Battery Packs, (1) M12-18 FC Charger, (1) HD Box
**ONE-KEY™ is a digital platform for tools and equipment that integrates tool electronics with a cloud-based program. It provides unprecedented control and access to information, revolutionizing the way work is done. With ONE-KEY™, users can customize, track, and manage their tools in new ways, fundamentally changing how they interact with their equipment.