In line with the trend towards cordless alternatives to gas-powered tools, Makita is showcasing three new 40V max XGT Chain Saws that offers comparable performance to a 42cc gas saw. The new models consist of two 18-inch bar saws, the GCU04 with locking bar nuts, the GCU6 with toolless chain adjustment, and a 16-inch model, the GCU05.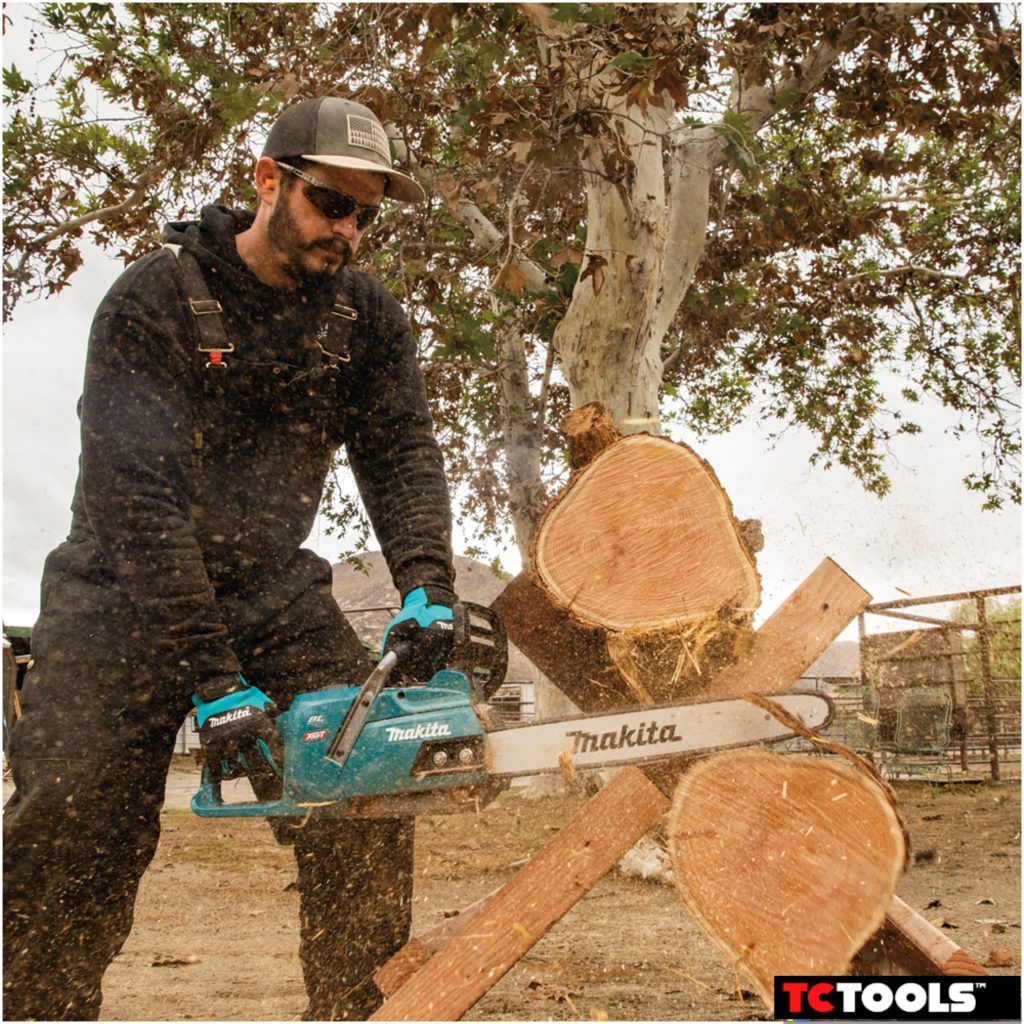 Each saw is equipped with an efficient brushless motor that allows for extended use, with the GCU04 model capable of making up to 40 cuts in a 12-inch diameter cedar on a single charge using the 40V max XGT 4.0Ah battery.
In addition, all three models produce less noise, require less maintenance, and emit zero emissions compared to their gas-powered counterparts, eliminating the need for any pull-start hassles.