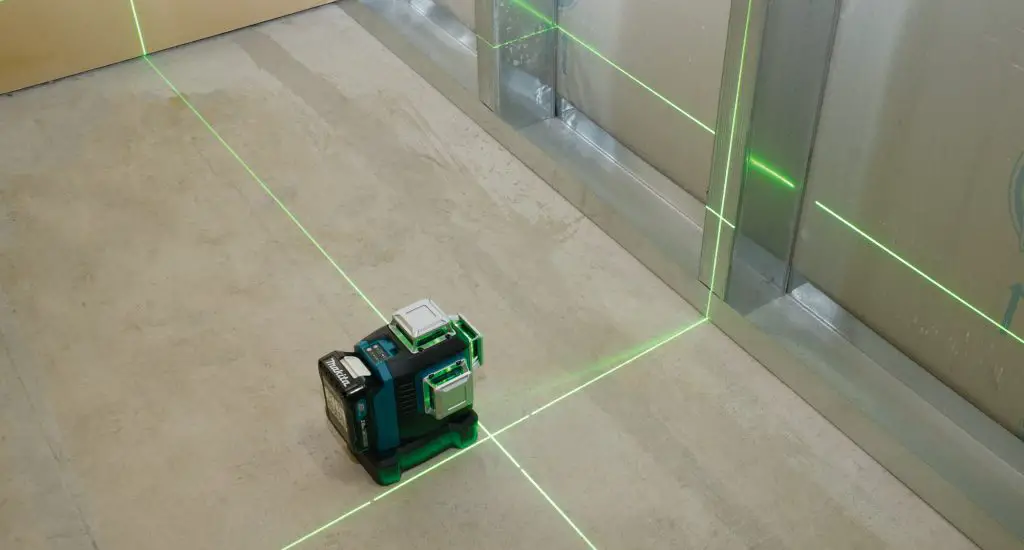 Makita expands site equipment range with 12Vmax CXT multi-line lasers, featuring self-leveling and 360° projection of one horizontal and two vertical lines for effortless setup, layout, and alignment.
Makita introduces the 12Vmax CXT Red Multi-Line Laser (SK700DZ) and the 12Vmax CXT Green Multi-Line Laser (SK700GDZ) to its site equipment range. These durable lasers have a range of features, including 360-degree projection of one horizontal and two vertical lines and precise self-leveling to simplify setup and alignment.
The SK700GDZ provides an increased range of 35m (2.76 inches in a meter, so approximately 86.61 inches in diameter) and better line visibility in brighter conditions than the SK700DZ's 25-meter (82.02 feet) range. Both are IP54 rated, have an operating temperature range of -10 to 50 ºC (14 to 122 ºF), and feature a ¼ inch (0.25 inches) tripod thread for easy mounting.
The lasers offer several combinations of laser lines, including single or combined vertical and horizontal lines, with three brightness settings for optimal visibility in any environment.
The multi-line laser units boast a rotary base with an eccentric rotation mechanism that reduces set-up time by allowing the laser body to rotate without changing the position of the plumb point.
The vertical laser lines can also rotate up to 10° left and right around the defined plumb point using the dial for fine adjustment. Additionally, the units feature a pendulum-operated self-leveling system accurate to ±4º and a pendulum lock for protecting the laser during transit and when self-leveling is not needed.
Part of the Makita CXT platform, the 12Vmax batteries used in the multi-line lasers are compact yet offer excellent runtimes, with up to 22 and 14 hours from a 4.0ah battery for the new red and green multi-line lasers, respectively.