At last, the Dewalt 20V Max XR Cordless Belt Sander (DCW220B) has arrived!
The DCW220B is Dewalt's Inaugural Cordless Belt Sander, Equipped with a Brushless Motor, 3″ x 21″ Belt, Variable Speed Trigger, Quick Release Belt Replacement, and Wireless Tool Control for Dust Extractor Activation.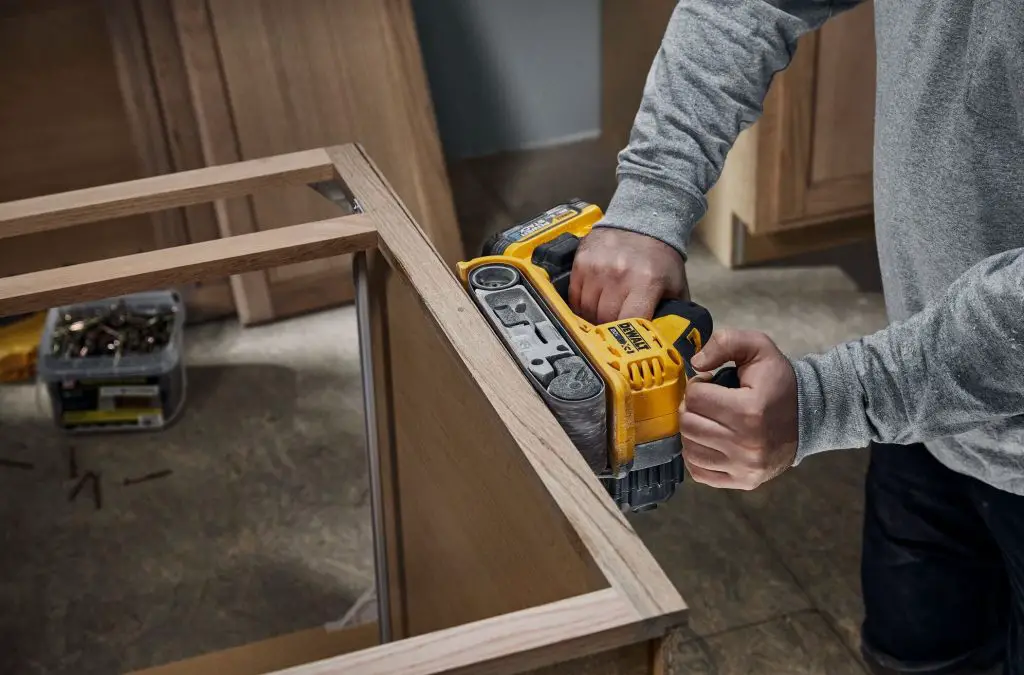 This sander is well-suited for various applications such as carpentry, remodeling, and general contracting.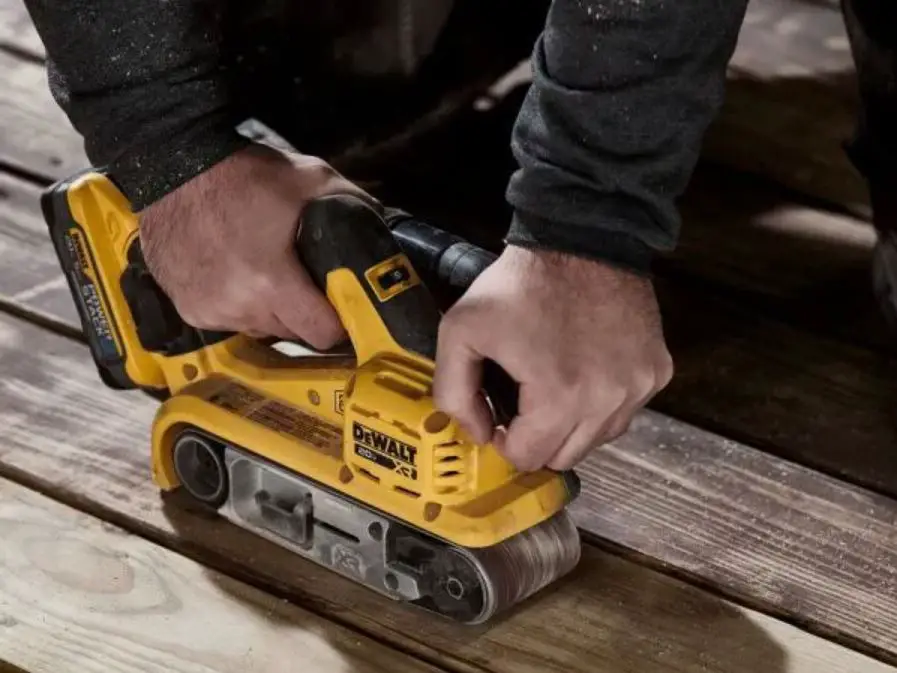 The sander provides increased control with a speed selection dial consisting of 25 positions.
The sander includes an over-molded auxiliary handle and a lock-on function.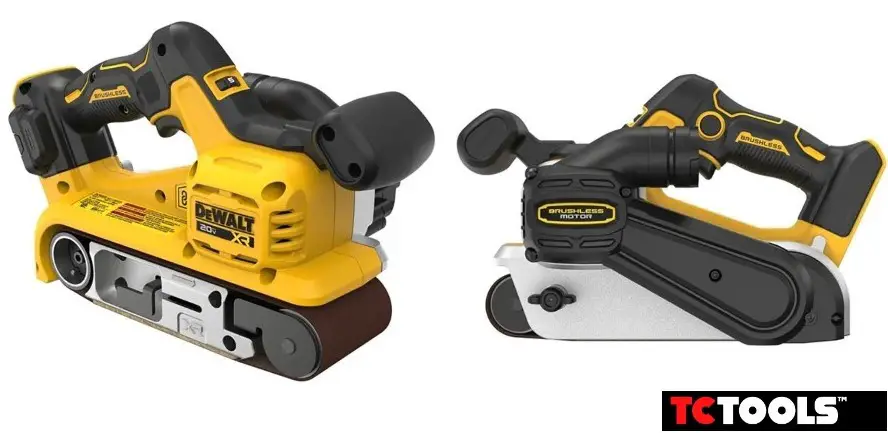 Through the Wireless Tool Control System, users can remotely activate compatible Dewalt vacuums and dust extractors, such as the Dewalt FlexVolt DCV585.
Specification Summary:
Scribing: Countertops, Cabinets, Doors to fit
Leveling Floors/ Surfaces
Material Removal: Paint, stain, glue, uneven wood
Prepping Wood: for stain, paint, installation
What's Included:
(1) DeWalt 20V MAX* XR® Belt Sander
(1) DeWalt Dust Bag
(1) 80grit Sandpaper
(1) Dust Port Swivel
Price: $299 for the tool-only (DCW220B)