Craftsman's latest addition to their Brushless RP series of tools and equipment is the CMCPW1500N2, a cordless pressure washer powered by the V20 2x20V Max battery system. This cordless pressure washer is designed to work seamlessly with Craftsman's other V20 cordless power tools, outdoor power tools, and their batteries.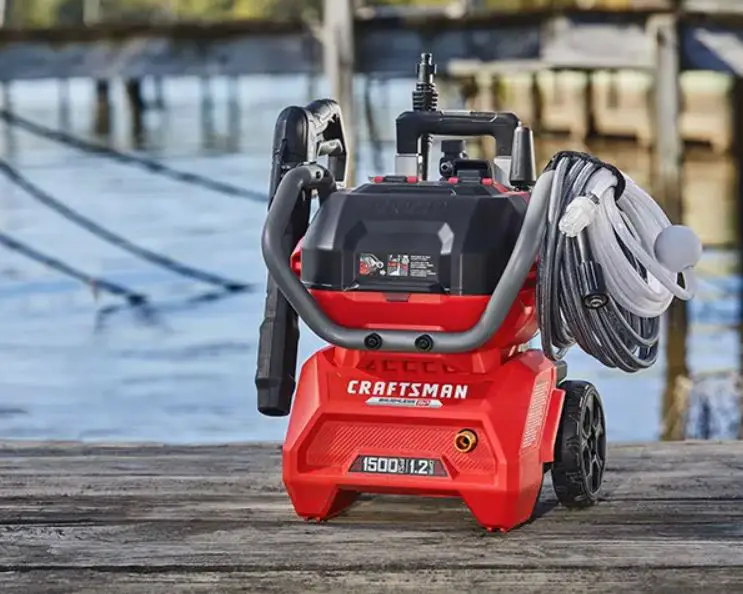 Capable of delivering up to 1500 PSI and 1.2 GPM, this new cold water pressure washer is self-priming and can function with any fresh water source, eliminating the need for a garden hose. According to Craftsman, this pressure washer is an efficient and powerful tool that will make outdoor cleaning a breeze.
Both V20 Li-ion batteries are required for the device to function, and the battery compartment is designed to accommodate two of them.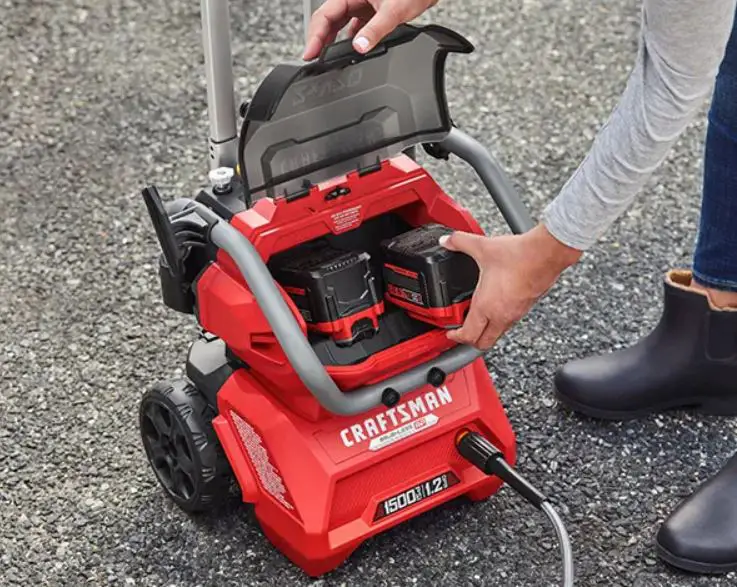 The tool comes with a range of features, including Weatherguard Technology, which safeguards it from dust and moisture (though not the batteries or charger), a boost button that elevates the application pressure to 1500 PSI, and convenient onboard storage for all the accessories.
Included with the pressure washer are a wand, four spray tips, a high-pressure hose, and a suction hose. Portability is aided by the pressure washer's compact size, as well as its wheels and extending handle.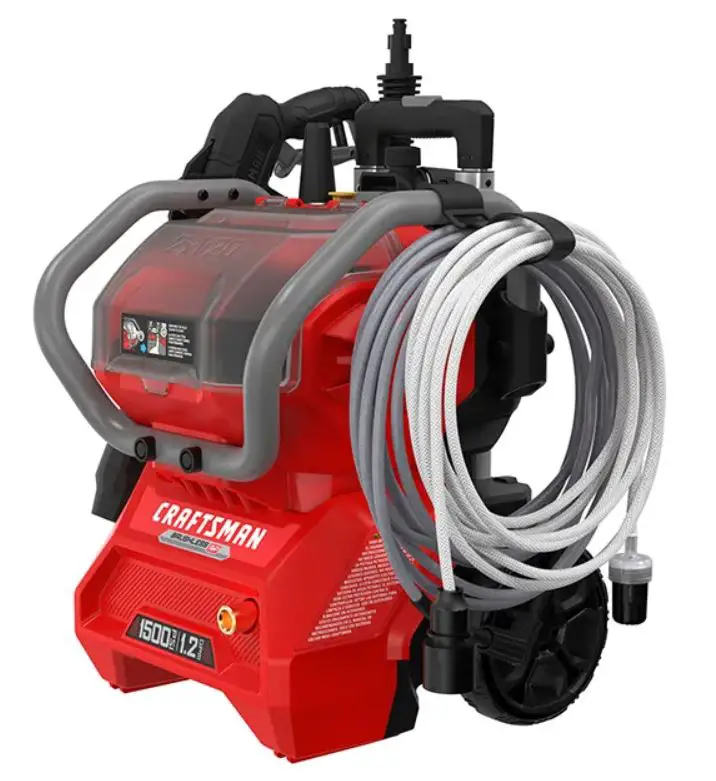 Specifications
40V Max operation with 2x 20V Max batteries
1500 PSI max
1.2 GPM max
3 speeds

Low: 800 PSI
High: 1000 PSI
Boost: 1500 PSI

Self-priming
Onboard accessory storage
Wheels for easy moving
up to 60 minutes runtime on 2x 9Ah batteries
Craftsman recommends using the 15° nozzle on boost speed to achieve maximum pressure and water flow. The company claims that with the 2x 9Ah batteries and turbo nozzle on low speed, the pressure washer can operate for up to 60 minutes.
Craftsman also asserts that this cordless pressure washer delivers four times the runtime of their handheld cordless power cleaner, model CMCPW350.
Price: $449
Note: Currently, the cordless pressure washer is exclusively offered as a kit (CMCPW1500N2), which comprises two CMCB209 9Ah batteries and two chargers.