Besides the price difference between the 20V and 60V Dewalt weed eater, one may think about the benefits of the additional voltage to understand whether it is worth it?
If you already have invested in the 20V system, you may think twice before getting a 60V product. But, you don't need to worry; Dewalt has an answer for that.
This blog post will discuss the differences between the Dewalt 20V and 60V weed eater platforms and see which is best for you.
Dewalt Weed Eater 20v vs 60v
Here is a quick summary highlighting the 20V AND 60V weed eaters.
Dewalt sells four types of string trimmers under different offerings and model numbers. Here are the model numbers for the TOOL ONLY, as that is the least confusing one.
Product Title
Tool Voltage
Tool Voltage
60V
60V
20V
20
String Length
String Length
17 Inch + 15 Inch (Adjustable)
15 Inch
13 Inch
14 Inch
Foldable
Max Output Power
Max Output Power
~ 1200W - 2200W
~ 900W - 1800W
~ 400W - 1000W
~ 400W - 1000W
Other model numbers will only have different offerings; some will come with a battery + charger, some will come with strings and a few other attachments etc.
So, from the table, you can see that Dewalt Weed Eater 20V is cheap, has low output power, and has a smaller cutting width compared to the 60V tools.
Should you buy the 60V system when all other tools are 20V?
So, you may be wondering whether shall you invest in the 60V system if you already own multiple 20V tools with a few 20V batteries and chargers.
It is a valid question, but fortunately, Dewalt has a solution to this.
These 60V string trimmers will need a 60V battery to operate, but the 60V battery can be charged with the 20V Max charger.
Additionally, these 60V batteries can power up your 20V Max and 120V Tools.,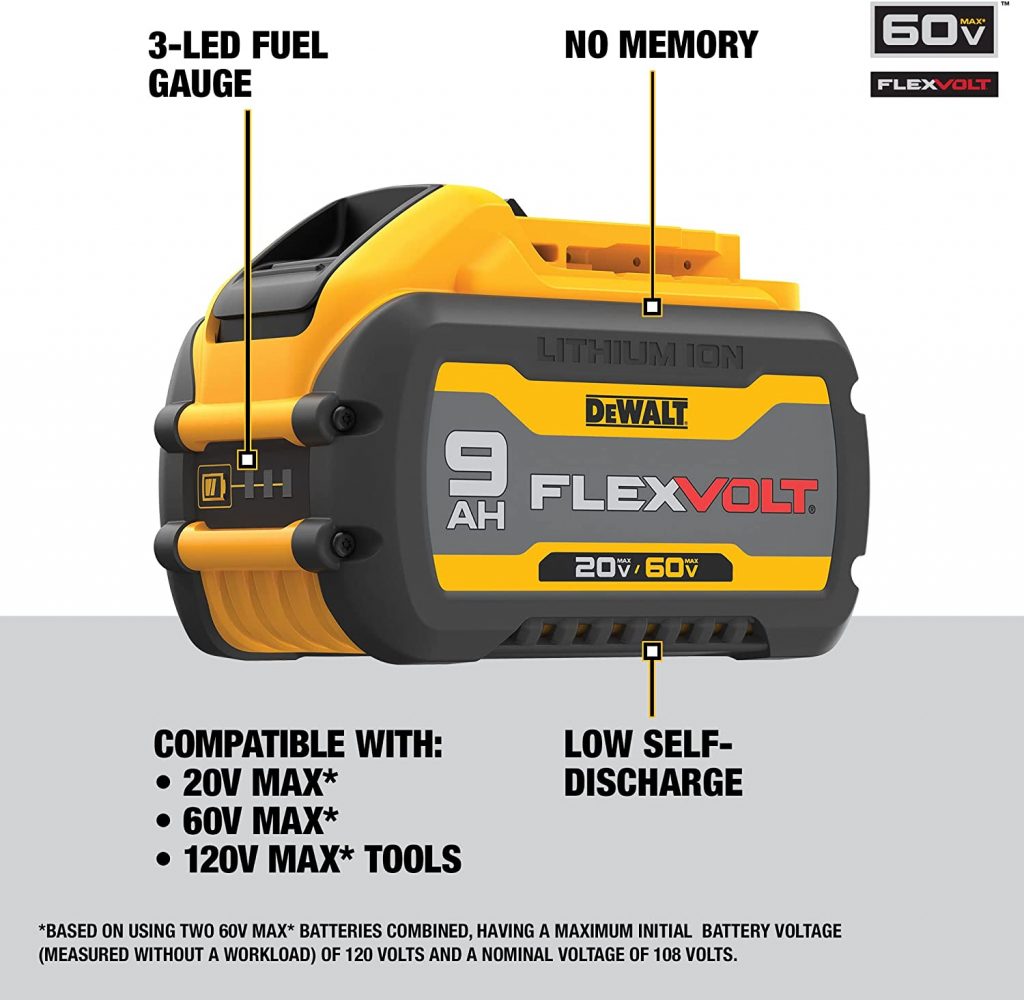 This means they won't be sitting idle, rather can be actively used for 3-6x runtime for your 20V tools.
Dewalt DCST972B vs DCST972X1
Dewalt DCST972B and DCST972X1 come with the same DCST972 60V string trimmer. However, the DCST972B is the model number for the tool only, while the DCST972X1 comes with a DCB609 60V 9 Amph battery.
Product Title
Tool
Tool
DCST972 String Trimmer
DCST972 String Trimmer
Battery
Battery
Not Included
DCB609 (60V, 9Amph)
Charger
Handle
Guard
Line
Line
0.080 Line Prewound in Spool
0.080 Line Prewound in Spool
Conclusion
The Dewalt 60V string trimmers are expensive and will need expensive batteries to operate. But, with great voltage comes great power. Great power means you can cover a lot more area with the 60V tool in a single go.
The 20V tool is a good entry-level trimmer that is quite inexpensive. You can use your existing 20V max batteries which is enough for a small lawn or cover area.
I will personally recommend the 60V trimmer as that is more on par with the gasoline versions.
Additional Read: